Effortlessly Generate

SDKs, Docs, Demos & Tutorials for your REST API

With Konfig, onboarding external developers has never been easier. Easily publish SDKs, Docs, Demos & Tutorials in all major languages so your customers can quickly integrate your API.
TRUSTED BY





SDKs
Get
SDKs

with zero effort
SDKs
Ensure
high quality

SDKs
Before any errors reaches your customers, Konfig's linter identifies and rectifies them in your OpenAPI Specification.
Konfig writes test cases for every SDK to ensure API updates won't break the SDKs your customers are using.
Docs
Beautiful
API Docs & References

that auto-update
Maintain seamless consistency between your docs and SDKs, anchored by a source of truth.
Any time you publish a change to your spec, Konfig automatically updates your docs.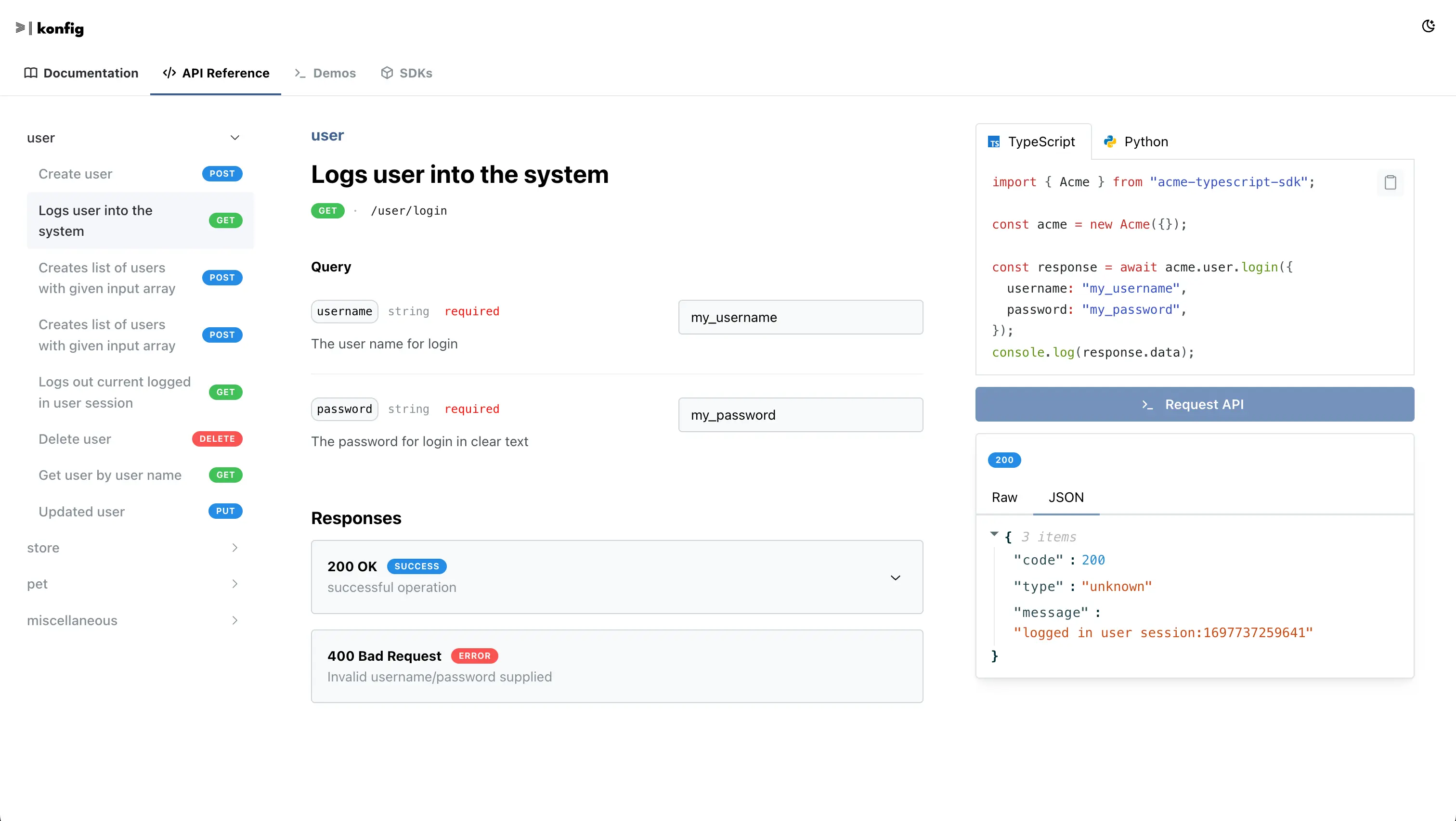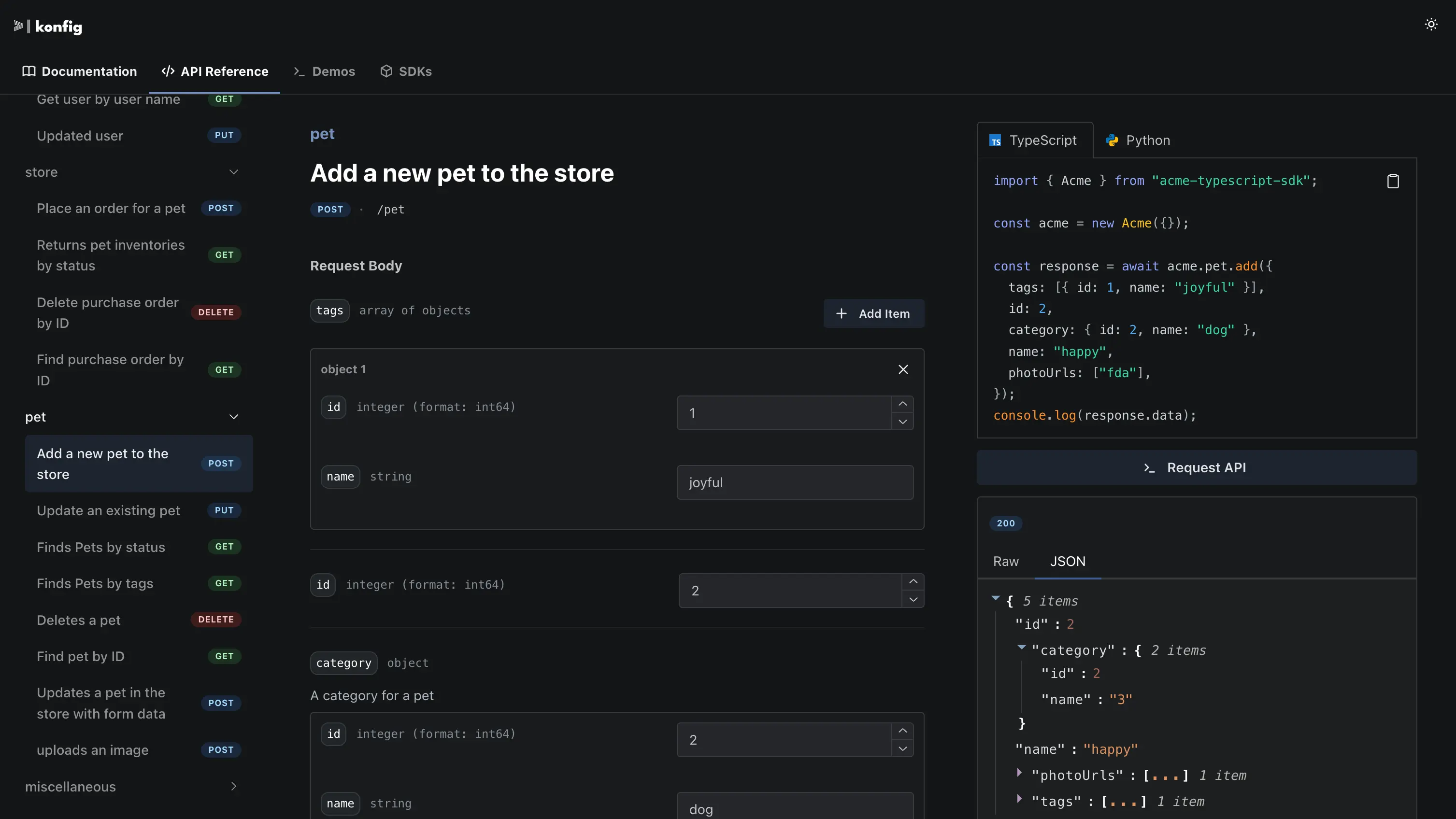 Docs
User Generated
SDK Code Snippets
Efficiently onboard customers in any language.
Enable developers to easily copy and paste the required code directly from your documentation. No manual updates needed on your end.
Demos & Tutorials
Engaging Demos & Tutorials

with Markdown
Simple Creation: Write, style, and embed code with familiar Markdown.
Immediate Engagement: Allow users to run code in-browser, enhancing hands-on learning.
Quick Onboarding: Speed up user adoption with interactive demos that teach as they engage.
Loved by Growing API Teams
Don't take our word for it
SDK maintenance is time consuming, especially across multiple languages, and slows down our product delivery. Konfig help removes this pain point in a way that doesn't require behaviour change on our part—using our existing OpenAPI spec and integrating seamlessly into our existing CI/CD.- Peter Hayes, Co-Founder & CTO, Humanloop
A lot of the SDK's are in languages that our team is not super well versed in. In order to write these by hand we would have to learn the language syntax and spend hours compiling, debugging and reworking code. This process is so much easier and faster.- Alex Sutherland, Back End Developer, SnapTrade
Generate SDKs, Docs, Demos & Tutorials today
Impress your customers with an amazing onboarding experience